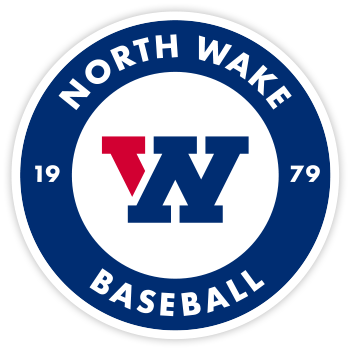 NW TRAVEL PROGRAM
SELECT TEAMS
NW Select Teams provide advanced player development and give players an opportunity to compete in "local" travel tournaments. There is NO overnight travel, limited travel for games (the teams play most tournaments at the NWCBA Factory Facility in Wake Forest), and less expense than full-time travel team commitments require.
Select Teams are hybrid travel teams. The focus is on teaching advanced skills and baseball concepts in a highly competitive environment. Players for these teams are selected from Independent Evaluators scores assigned at tryouts. Player performance during season games and feedback from the season's Head Coach feedback will also be considered.
Select players must have played in the corresponding Cal Ripken League Season. Select Team Head Coaches are chosen and named by the NW Board of Directors.
Select Teams representing NW are ages 7U/8U, 8U, 9U, 10U, 11U, and 12U. Teams are organized based on number of players and skill levels.
ELITE TRAVEL TEAMS
North Wake is currently home to Elite Travel Baseball teams ages 9U through 14U. NW Elite Travel Team players pay a seasonal registration fee to NW as well as team expenses.
The mission of the NW Elite Travel is to promote, organize, and provide an Elite Travel baseball program for highly skilled players who are interested in a more dedicated and competitive baseball environment.
The goal is to prepare these players to play and compete on their high school varsity team and beyond. The program strives to develop young people into successful athletes, leaders with character and a passion for excellence, both in baseball and in life.
Elite Travel Teams are initially organized from players attending tryouts held by Independent Evaluators and a Head Coach selected by the Board of Directors. The players are selected and invited to the team upon evaluation scores and discussion with previous coaches.
Existing Elite Travel Teams add to or replace players who leave their roster with selected players based upon skills exhibited in tryout situations created by the coaches of the existing Elite teams.
Elite Travel is a dedicated, family commitment. Teams may compete in surrounding states and areas further depending upon coach/parent decisions.
North Wake County Baseball Association offers outstanding benefits to Travel Baseball Players and Families.
Committed support from coaching staffs that are interested in improving their knowledge and player skills

Availability for dedicated practice time in a professionally maintained baseball field complex with 6 fields, 6 batting cages, bullpen set-ups, concessions, and restroom facilities.

Accessibility to the team management platform used to facilitate registration, team contact information, communications, and scheduling.

Training for individuals, groups, and teams by former HS/D1 coaches and players who are only available to NW affiliated players/teams.
The Factory Baseball Complex is located at:
1845 Grandmark Street

Wake Forest, NC 27587
General inquiries may be sent to:
LeagueAdmin@nwcba.com