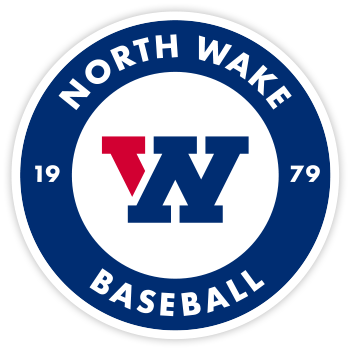 ROOKIE LEAGUE
SPRING SEASON AGES 7-8 | FALL SEASON AGES 6-7
Rookie League traditionally consists of 8-13 teams split between A and B leagues. The A and B leagues are split based on evaluation scores. "A" will be more skilled players, "B" will be players that are newer to the game and/or less experienced. Typically, there are 2-3 events each week Monday – Friday and occasional Saturdays. One or two 1.5-hour games and/or 2-hour practices per week. Games are six innings long, except that no new inning shall begin after one hour and 30-minute time limit, and a 1 hour and 45-minute drop dead. If there is a tie after six innings, additional innings may be played to try to break the tie, subject to the time limit to start a new inning.
The Rookie League is a coach-pitch competitive and instructional league for players 7-8 years old in the Spring, and 6-7 years old in the Fall. Playing age is determined by how old the player is on April 30 of the playing year.
Typically, all weekday events for Rookie will begin at 5:15-5:30 PM.
Upon arrival, all players will check in and be assigned a number. The number will be written on the top of the player's throwing hand. Players will be ranked on a scale of 1-10, with 10 being the highest, in these areas:



Evaluations Logistics
Dynamic warm-up led by evaluators

Hitting
8 quality pitches/swings
Players will be given soft toss pitches to warm up while waiting for their turn at bat

On the player's final swing
Hitter will have a timed run
from home to 2nd base.


Infield
5 ground balls from short stop
2 balls directly at them
2 balls to the side
1 slow roller
All throws will be to 3rd base

Outfield
5 flyballs from right field
Players should make strong throw to 3rd base
ROOKIE RULES
GENERAL RULES FOR NORTH WAKE BASEBALL
1. Learning the Fundamentals/Competition – while every athlete needs to learn how to compete, our league was established primarily to provide children with a wholesome learning experience by teaching them to play as part of a team, to build character, and to learn baseball fundamentals. The pressures of competition should not be stressed over the learning experience. Winning or losing a game, or the score of a game, should be secondary to providing your team a positive learning experience.
2. Sportsmanship – All coaches, players, parents, and...
ROOKIE RULES
1. Official Game – a minimum of eight (8) players will be required to start and continue a game.  If one team has less than eight players, they must forfeit the game; or attempt a reschedule if their opposing team is willing, and fields are available.  Each team will have ten (10) minutes after the scheduled start time of a game, to see if they can get the minimum of eight players to start the game.
GAME TIME LIMITS

6 innings with 1 hour 45 mins drop-dead limit.

NO new innings to begin after 1 hour 30 mins.
2. Length of Game– a game...
ROOKIE PLAYERS NEED:
Baseball Glove
Batting Helmet
Bat - MUST BE USA BASEBALL STAMPED
Rubber Cleats – Metal cleats are NOT allowed
Hard protective cup – Soft cups are NOT permitted
Gray Baseball Pants
Socks – Sock colors will be announced by Coach.
Belt – Belt colors will be announced by Coach.
Mouth guard - optional, but suggested
ALL BATS MUST BE USA BASEBALL STAMPED
The Factory Baseball Complex is located at:
1845 Grandmark Street

Wake Forest, NC 27587
General inquiries may be sent to:
LeagueAdmin@nwcba.com