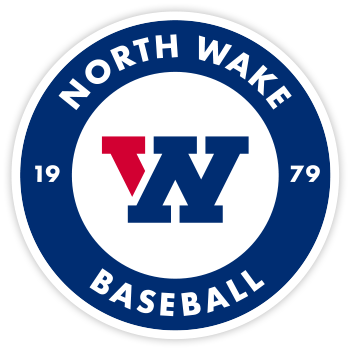 MAJOR LEAGUE
SPRING SEASON AGES 11-12 | FALL SEASON AGES 10-12
Major League traditionally consists of 6-10 teams. Typically, there are 2-3 events each week Monday – Friday - occasional Saturdays. A 2-hour game and/or 2-hour practices per week. Games are six innings long, except that no new inning shall begin after one hour and 45-minute time limit, and if there is a tie after six innings, additional innings may be played to try to break the tie, subject to the time limit to start a new inning. The field of play is 70-foot base paths, with the pitching mound located 50 feet from home plate.
The Major League is an advanced league for players 11-12 years old in the Spring, and 10-12 years old in the Fall. Playing age is determined by how old the player is on April 30th of the playing year.
Typically, all weekday events for Major will begin at 7:15-7:30 PM.
EVALUATIONS | WHAT TO EXPECT
Upon arrival all players will check in and be assigned a number. The number will be written on the top of their throwing hand. After all players are checked in, introductions and instruction will begin. Players will be ranked on a scale of 1-10 with 10 being the highest in the areas below.
There will be approximately 25 players in each group. Evaluations will take approximately 90 minutes. If a player does not want to be evaluated for pitching or catching, they may leave after Batting, Infield, Outfield and Running.
1. A dynamic warm-up led by evaluators

2. Hitting- 8 quality pitches/swings
a. Players will be given soft toss pitches to warm up while waiting for their turn at bat
b. On their final swing, hitter will have a timed run from home plate to 2nd base

3. Running
a. Timed 40-yard dash in right field

4. Infield
a. ~5 ground balls from short stop

2 balls directly at them

2 balls to the side

1 slow roller

b. All throws will be to 3rd base

5. Outfield

~5 flyballs from right field

Players should make strong throw to 3rd base

6. Catching
a. Players will be thrown 4-5 pitches to gauge receiving
b. Players will be thrown 3-4 pitches in the dirt to gauge blocking
c. Players will be thrown 3 pitches to throw down to 2nd base - these throws will be timed with starting time when the ball hits the catcher's mitt and stopped when it reaches 2nd base)

7. Pitching
a. Players will throw a total of 8 pitches on a bullpen mound to an L Screen with strike out zone
b. Pitches will be tracked with speed radar
c. Players will throw (stretch or full wind up):

2 pitches low and away

2 pitches up and in

2 pitches low and in

2 pitches up and away
MAJOR RULES
GENERAL RULES FOR NORTH WAKE BASEBALL
1. Learning the Fundamentals/Competition – while every athlete needs to learn how to compete, our league was established primarily to provide children with...
MAJOR SPECIFIC RULES
1. General Rules – Major League Baseball Rules (Sporting News Edition) will be followed except where explicitly modified by these local (NWCBA) rules.
2. Age – Spring Season...
The Factory Baseball Complex is located at:
1845 Grandmark Street

Wake Forest, NC 27587
General inquiries may be sent to:
LeagueAdmin@nwcba.com